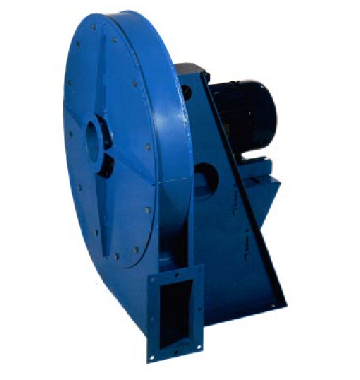 DP BLOWER
FEATURES:
Direct drive, very high pressure, low volume blower design.
Steel wheel, in 18 inch through 36 inch diameters, fully welded with radial blades design.
Being a radial bladed wheel it is self-cleaning.
Housing is manufactured of carbon steel, continuously welded and appropriately reinforced.
Maximum operating temperature for standard fan execution is 175 degrees F.
BENEFITS:
Very suitable for applications up to 72 inches WG SP and 20,000CFM.
Flat fan performance curve make DP Blower ideal for OEM and other industrial applications requiring a high pressure fan.
Can be utilized for the treatment of air containing granular particles or dust.
Fan is suitable to be oriented by 45 degree steps.
Fan is available in AMCA arrangements #4 & #8. At special request a belt drive arrangement #1 fan design is available.
Downloads: