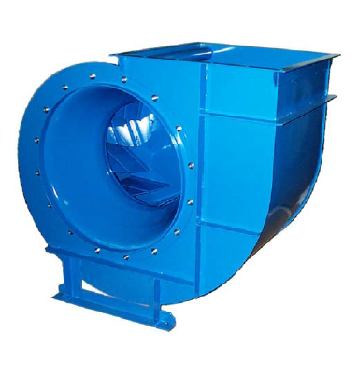 BCE (Single width single inlet backward curve housed fan)
FEATURES:
Steel, SWSI, backward curved impeller for industrial applications available fully welded and painted. Wheel diameter range is from 16 through 63 inches.
Wheels are also available in three different widths, with a full width wheel (BCE25) design, and two reduced (BCE17 & BCE15) widths to better meet system requirements.
All fan housings are manufactured in sheet steel, continuously welded, reinforced with steel stiffeners, and coated with anti-corrosive epoxy paint.
Fan have low maintenance, double row ball bearings or double row roller bearings in cast iron pillow blocks.
Impeller and shaft are statically and dynamically balanced to Grade G6.3 (ISO1940). Grade G2.5 is available upon request.
BENEFITS:
Very suitable for industrial applications up to 25 inches WG SP (31 inches WG TP) and volumes to 125,000CFM.
Peak efficiencies in excess of 80% TE.
Standard bearing support is separated from the fan housing, allowing the possibility of insulating it against both noise or temperature without any design modifications.
Design allows for both stainless steel or hot dip galvanized executions upon request.