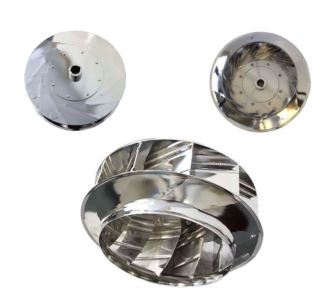 Steam Sterilizers for component sterilization in pharmaceutical production must ensure reliable biosafety levels and contamination prevention in biocontainment facilities.
These components are usually manufactured in SS316L mirror-like to ensure smooth surface to avoid deposit of contaminants.
Comefri has developed successfully mirror-like SS316L wheels to achieve this target and guarantee a flat and smooth surface on the wheels as well.
Once again, Comefri is always on the spot developing custom solutions for special industrial sectors.