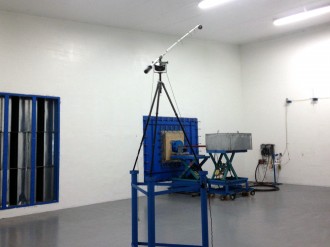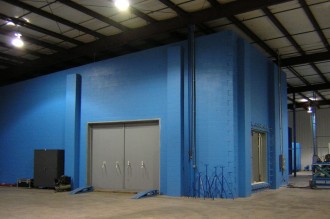 Designing most efficient and quiet centrifugal fans, testing them regularly, and certifying them per industry standards are an integral part of Comefri's success. Accurate testing at Comefri's world class testing facilities ensures that the fan design and manufacturing processes meet quality and performance standards that customers expect.
Laboratory services are offered to our customers to optimize the performance of the AHU/Fan Systems. We offer verification in AHU of various fan models, sizes or customized solution to optimize the product offered to the customer.
Comefri USA laboratory is AMCA accreditated to conduct airflow and sound tests according to AMCA Standard 210 and 300.
The lab facility contains one air performance test chamber that allows testing of all Comefri USA product line. The laboratory also houses a reverbarant room of 28,000cu.ft.. Besides airflow and sound testing Comefri USA offers vibration testing, inverter balancing and endurance tests.
The laboratory is equipped with regularly calibrated state-of-art instruments, data acquisition system, and rapid post processing and computing capabilities to analyze the test data.